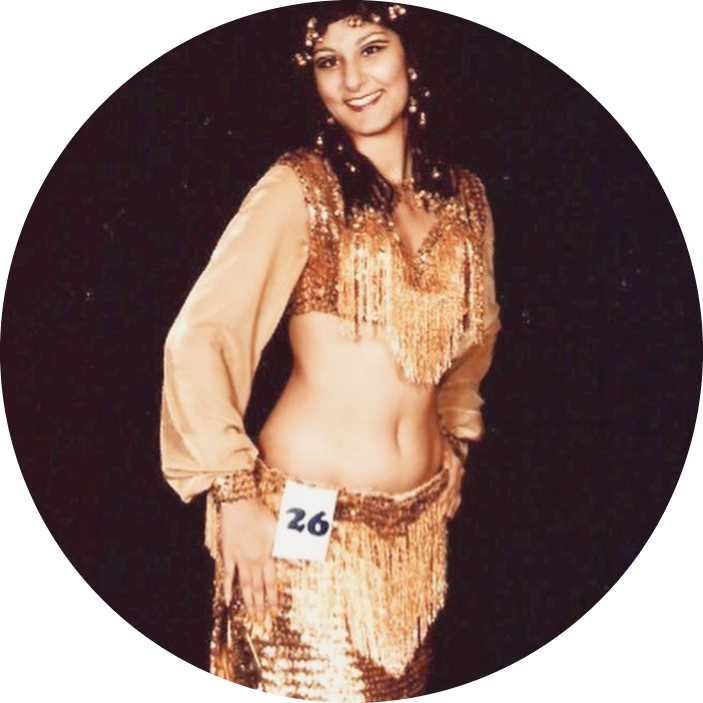 Originally from Iran, I began performing as a teen pageant girl in Virginia Beach, VA. After an illustrious career as a performer, teacher, author, and studio owner in the Washington, D.C. area, a leap of faith drew me to California where my soul and my art were reborn. I am always learning and growing where my creative instincts take me. I bring this evolving spirit with methodology and focus to my teachings.
My repertoire includes seven styles of Iranian/Persian dance and six styles of Arab/Egyptian dance.
My ideas about these various cultural forms and performance styles are informed by the following, over the span of my own life experience, as well as 20+ years in the industry:
Participation and observation in social and community dance in-culture
Learning from heritage Arab and Iranian music and dance masters
Watching and studying a large number and diverse array of heritage dancers and others
Research and experience of the cultures' languages, customs, traditions, and aesthetics
Study and performance of variety of folk and popular songs spanning S.W.A.N.A region (South-West Asia/North Africa), ie. rhythms, voice and dance
Independent exploration and creative work as an artist, performer and instructor

My teaching format and methodology is informed and shaped by:

Teacher training at UVA's School of Continuing & Professional Studies
A decade in the classroom as a language teacher
Two decades teaching dance and fitness to all ages and abilities

In 2019 while living in San Diego, CA I was recruited as a backup singer in Dornob Collective (Persian traditional songs) by its founder, Mr. Farhad Bahrami, a kindred artistic spirit.
Mr. Farhad's vision and creative impulses resonated with me as I was eager to expand my understanding of Middle Eastern music(s) and its fusion tendencies.
I joined the vocal section of Mr. Farhad's Middle East Ensemble at Grossmont College where I learned to sing in Arabic, Armenian, Turkish, and Farsi for the inaugural concert. Shortly before the pandemic lock-down, I made my professional singing debut with Los Bandaritos (Afro-Arab music from the Persian Gulf), led by Mr. Mahmood Shamshiry, for San Diego Museum of Art's Nowruz celebration.
I have contributed content to the Belly Dance Business Academy, Al Farah Magazine for Oriental Dance in Norway, and The Belly Dance Bundles of 2020 and 2021. I have authored and published books, which you may find useful.